The second day, during a safari in the Masai Mara, our friends have lost a front axle while they were driving... Fortunately, our speed was very low...
After oil leak, it was now another problem The black series continues ...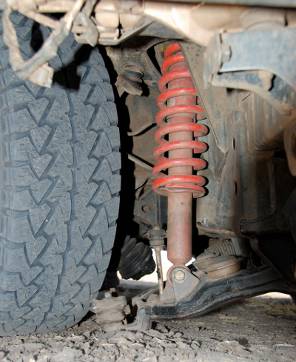 Thankfully we had two cars ! We came out of the national park and went to meet the mechanic who had come to see our car. After searching some bolts around the Masaï Mara, we were told that we should not worry and that such problem was normal !!! In short : one day lost, but the axle has been rebuilt with 4 new bolts. But how much confidence to these cars now ??